Promoting Your Age-Friendly Certification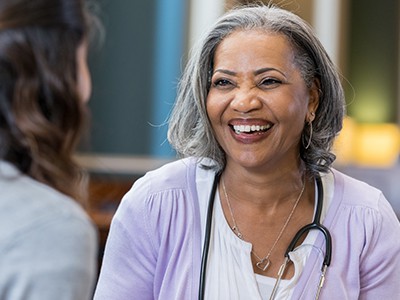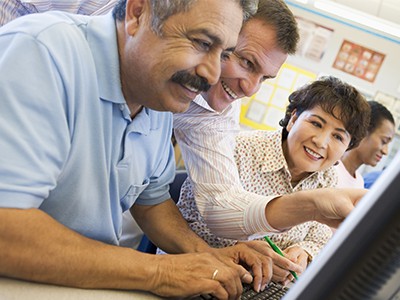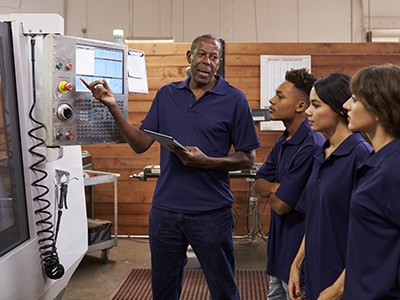 As a Certified Age-Friendly EmployerTM, your organization joins a select list of employers that stand apart in the U.S. workplace and the communities where they conduct business. Flexible work schedules, world-class training programs, and great healthcare benefits are just a few examples of the employment practices that place you ahead of your competition when it comes to retaining and attracting workers and customers over age 50.
We've made it easy to tell your story!
The Certified Age-Friendly Employer™ (CAFE) seal:
The Certified Age-Friendly EmployerTM (CAFE) seal is a mark of excellence that your organization should proudly display within the job postings on your website, all your online and offline recruitment media, and even in non-recruitment marketing materials. Let us know if you'd like our help in displaying the seal on your website. Send an e-mail to: info@agefriendly.org.
*When you display this seal on your digital marketing collateral, you are required to link to the Age-Friendly Institute website.
Use our suggested social copy and graphics to promote your new certification:
Why Display Your Certification?
Recruiting
Because you appeal to people over 50, more qualified candidates will apply to your jobs.
Retention
Displaying the seal on your website communicates to current employees that your management values workers over 50.
Brand Marketing
Employing people over 50 is an important component of your diversity initiatives, and displaying the seal reinforces your company's commitment to the senior population for employees and customers.
Visibility for Your Brand
In addition to trade shows, website listings, and social media postings, your brand may get visibility at high profile events. At the Massachusetts Tax Relief Proposal with Governor Charlie Baker, Age-Friendly Institute President Tim Driver highlights the work being done by Certified Age-Friendly Employers 2Life Communities, Benchmark Senior Living, Fidelity Investments, Lasell Village, Massachusetts General Brigham, and Point32Health.
Employees are more likely to apply to, join and stay at an employer that is designated as age-friendly
Source: 2022 survey of 551 AgeFriendly.org members
If you knew an employer was designated age-friendly, how much more likely would you be to...
...stay working at an employer
...choose or recommend an employer
Employers implementing the seal will become eligible for the following benefits at no additional cost:
Postings on our Websites
Specialty links on our home page, your
job postings, profile pages, articles, podcasts and newsletters.
Media Coverage
We promote your organization through print, broadcast and online media covering the mature workforce.
Public Events
Visibility for your brand at HR trade shows, industry conferences, job fairs, and more.
How Other Brands Display Their Certification
"*" indicates required fields